Kiko Live
On February 24, 2006, Los Lobos performed their seminal album Kiko in its entirety at the House Of Blues in San Diego, CA. Kiko Live captures the band in peak performance as they faithfully re-create the mood and magic of their most critically acclaimed work. Available on CD, DVD, or Blu-ray/CD combo.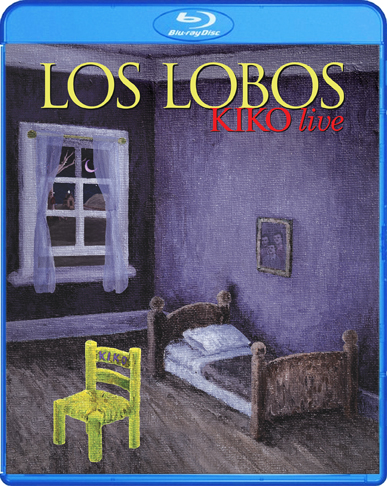 Kiko 20th Anniversary Edition
Shout! Factory is proud to reissue a remastered and expanded 20th Anniversary Edition of the landmark album, Kiko, which contains five previously unreleased bonus tracks and a new essay by journalist and longtime friend of the band, Luis Torres. Originally released in 1992, Kiko was embraced by fans and hailed by critics as the band's defining moment, the album that put Los Lobos back on track in terms of innovation and exploration. Kiko was produced by Mitchell Froom, who received a Grammy nomination for Producer of the Year for his work on the album. Dubbed one of the albums of the decade by The Wall Street Journal, "the album of the year" by the Los Angeles Times and the Chicago Tribune, and one of "The Essential Recordings of the '90s" by Rolling Stone, Los Lobos also took home an MTV Music Video Award for Breakthrough Video for "Kiko and the Lavender Moon" in 1993.